Laura Lush : Biography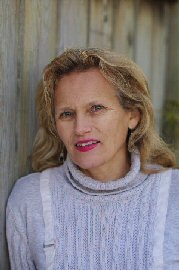 Laura Lush was born in Brantford, Ontario in 1959 and grew up in Burlington and Owen Sound, Ontario.
She has an Honours Bachelor of Arts (English and Creative Writing) from York University, Toronto, 1987, and a Master of Arts in English and Creative Writing from the The University of Calgary, 1991. She is currently working on an arts-informed M.A. in Curriculum, Teaching, and Learning at the Ontario Institute for Studies in Education (OISE).
She has attended The Banff Centre for the Arts:
— The May Studio (Poetry) 1987 and 1990
— Summer Writing Program 1986.

Laura Lush lives in Guelph, Ontario and teaches academic English and creative writing in the School of Continuing Studies at the University of Toronto.
Poems
Laura Lush's works copyright © to the author.