Maureen Scott Harris : Biography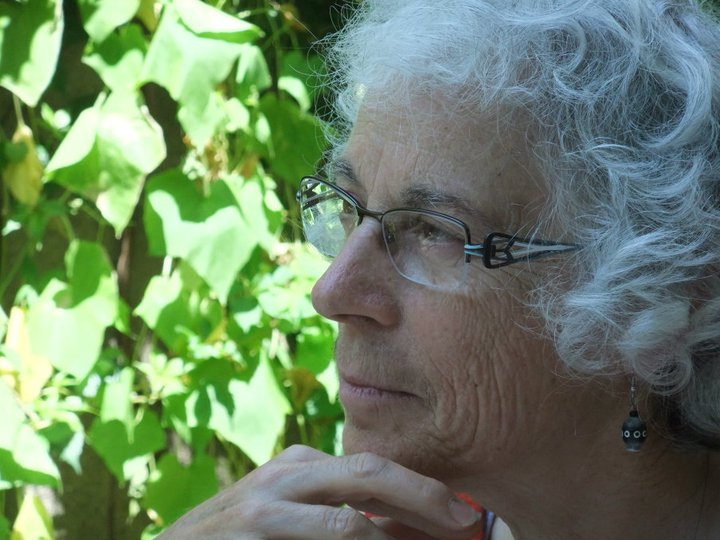 Photo credit: Jessica Harris
Maureen Scott Harris was born in Prince Rupert, grew up in Winnipeg, and has lived in Toronto since 1964. She has a BA and a Library Degree from the University of Toronto, and worked until 1993 as a rare books cataloguer and in other capacities at the University of Toronto Library. Since then she has worked as an author, editor, reviewer, freelancer; and has worked in a bookstore, and as a manager at Brick Books.
In 2005 she won the Trillium Book Award for poetry for Drowning Lessons. In April 2009, Maureen Scott Harris was the first non-Australian to be awarded the 2009 WildCare Tasmania Nature Writing Prize which includes $5,000, roundtrip airfare to Tasmania and a two-week long residency in a Tasmanian National Park. She won for her essay, "Broken Mouth: Offerings for the Don River, Toronto."
Poems
In 2011 Harris started Fieldnotes Chapbooks, an occasional publication, by producing YesNo, a talk by Beth Follett (publisher of Pedlar Press). In 2012 Drowning Lessons was voted one of the four favourite Trillium winners in Open Book's "Favourite Titles from the Past 24 Years" contest. Harris's third collection of poems, Slow Curve Out, was published in October 2012. Also in October, Harris began a part-time stay at the Koffler Scientific Reserve of the University of Toronto, as Artist-in-Residence.
Maureen Scott Harris is married to Peter Harris, Assistant Dean (retired), Faculty of Arts and Sciences, University of Toronto; instructor, Vic One, Victoria College, U. of T.; Coordinator, Later Life Learning, Innis College, U. of T. Two daughters, Jessica and Katharine, and a son, Stuart Krause.
Maureen Scott Harris's works copyright © to the author.