R.M. Vaughan : Biography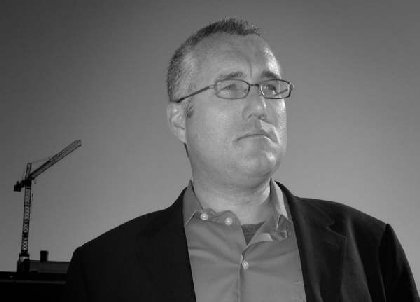 Photo credit: Jared Mitchell
R. M. Vaughan is a Toronto-based writer and video artist originally from New Brunswick. His books include the poetry collections A Selection of Dazzling Scarves, Invisible to Predators, Ruined Stars (all ECW Press) and Troubled: A Memoir in Poems and Documents (Coach House Books, 2008); the novels, A Quilted Heart (Insomniac Press) and Spells (ECW Press); and the play collections Camera, Woman and The Monster Trilogy (both Coach House Books).
Poems
Vaughan's poems, essays, plays, fiction and cultural criticism appear in over 50 anthologies and he is the author of many art catalogues for Canadian galleries and museums. Vaughan's plays have been performed across Canada and the US, and are currently being translated into German. Vaughan's short narrative and experminetal videos have been exhibited in many Canadian and international galleries and festivals, and are represented by VTape and the Canadian Filmmakers's Distribution Centre. Vaughan is currently at work on a new novel and a new play. Meanwhile,Vaughan contributes articles on the visual arts and culture to many periodicals (and has been nominated twice for the National Magazine Award), and writes a weekly celebrity interview column, entitled "The Q&A" for The Globe and Mail.
R.M. Vaughan's works copyright © to the author.