Kenneth Sherman : Biography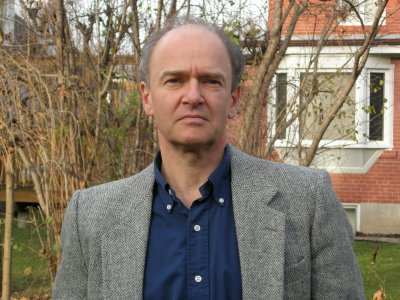 Photo credit: Adam Sherman
Kenneth Sherman was born in Toronto in 1950. He has a BA from York University, where he studied with Eli Mandel and Irving Layton, and an MA in English Literature from the University of Toronto. While a student at York, Sherman co-founded and edited the literary journal WAVES.
From 1974-1975 he traveled extensively through Asia. He began his teaching career in 1975 at York's Atkinson College. He is a full-time faculty member at Sheridan College where he teaches Humanities and Communications; he also teaches a course in creative writing at York University.
Poems
In 1982, Sherman was writer-in-residence at Trent University. In 1986 he was invited by the Chinese government to lecture on contemporary Canadian literature at universities and government institutions in Beijing. In 1988, he received a Canada Council grant to travel through Poland and Russia. This experience inspired several of the essays in his book Void and Voice (1998).
Sherman lives in Toronto with his wife, Marie, an artist, and their two children.
Kenneth Sherman's works copyright © to the author.