Anna Mioduchowska : Biography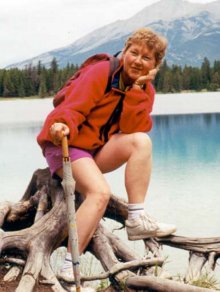 Anna Mioduchowska, born in Poland, came to Canada in 1961 and has lived in the lovely city of Edmonton ever since. She started writing stories about 12 years ago, then quickly graduated to poetry. She also freelances as an editor and book reviewer, and is at work on her first novel. Active in Edmonton's literary community from the moment she began writing, she is completing a two-year stint as President of the Stroll of Poets Society.
She has a B.A. (1969) and a B.Ed. (1979) from the University of Alberta. She received a Diplome de Langue et Lettres Françaises from d'Universite d'Aix-Marseille in 1970. Course work towards an MA in Comparative Literature, University of Alberta.
Poems
Anna Mioduchowska's works copyright © to the author.