Kim Maltman : Biography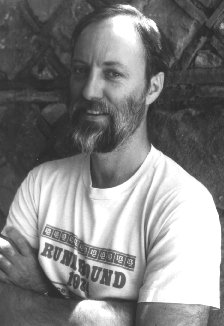 Kim Maltman, born August 23, 1950 in Medicine Hat, Alberta, grew up in a small town nearby. Graduated from University of Calgary and University of Toronto. Currently teaches in the Department of Mathematics and Statistics, York University, and does research in theoretical particle physics. Lives in Toronto with Roo Borson, and with Roo Borson and Andy Patton, forms the collaborative writing ensemble Pain Not Bread (PNB).
Poems
Kim Maltman's works copyright © to the author.