Sky Gilbert : Biography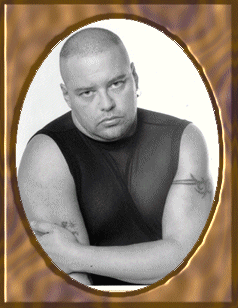 Photo credit: David Hawe
Sky Gilbert, writer, filmmaker, director, or drag queen extraordinaire....is one of Canada's most controversial artistic forces. In his earlier years, his work was mainly theatrical. His hit plays: DRAG QUEENS ON TRIAL and DRAG QUEENS IN OUTER SPACE (published by Playwright's Canada Press in 1996) were produced in New York City, Chicago, San Francisco, Houston, Phoenix, Vancouver, Toronto, Montreal, Washington D.C., and London England. Fourteen plays including THE DRESSING GOWN and PLAYMURDER, and two anthologies: THIS UNKNOWN FLESH and TAINTED, PAINTED, SAINTED have been published. For the Shaw Festival Mr. Gilbert directed ANYTHING GOES, and Wilde's SALOME in 1987.
Mr. Gilbert received the Pauline McGibbon Award for directing in 1985, and the Dora Award for his play THE WHORE'S REVENGE in 1990, and the Dora Award for his play SUZIE GOO: PRIVATE SECRETARY in 1992.
Recently Sky Gilbert has seen his non-theatrical writing burst into print. His poetry has been published in many anthologies including: EIGHT TECHNOLOGIES OF OTHERNESS (Routledge 1997) and PLUSH (Coach House 1996) and DESIRE, HIGH HEELS, RED WINE (Insomniac Press, 1996).
Poems
His first novel GUILTY was published by Insomniac Press in April 1998 and his collected poems entitled DIGRESSIONS OF A NAKED PARTY GIRL were published by ECW Press in October 1998. His third film MY SUMMER VACATION was presented at the San Francisco International Lesbian and Gay Film Festival and The Los Angeles Gay and Lesbian Film Festival in 1996. His latest film I AM THE CAMERA, DYING was presented at The Vancouver International Film Festival in fall 1998. His second novel ST. STEPHEN'S will be published by Insomniac Press in spring 1999.
Nov. 98
Sky Gilbert's works copyright © to the author.