Lynn Crosbie : Biography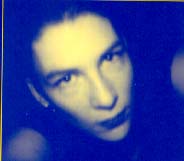 Photo credit: Lynne Crosbie
Lynn Crosbie, Montreal born, is a cultural critic, the author of four books of poetry: Miss Pamela's Mercy, VillainElle, Pearl and a collection of new and selected work, Queen Rat.
Poems
Her recent collection of poems, Pearl, was shortlisted for the Pat Lowther Memorial Award. She is also the author of the controversial book, Paul's Case and the editor of The Girl Wants To and Click. She lives in Toronto, and has a PhD in English literature (on the work of Anne Sexton). Crosbie teaches at the Ontario College of Art and the University of Toronto.
Lynn Crosbie's works copyright © to the author.