John Barton : Biography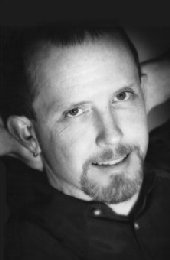 John Barton has published eight collections of poetry and three chapbooks, including Notes Toward a Family Tree (1995 Ottawa Book Award), Designs from the Interior (1995 Archibald Lampman Award), Sweet Ellipsis (1999 Archibald Lampman Award), and Shroud. A new edition of his third book of poetry, West of Darkness: Emily Carr, a self-portrait (1988 Archibald Lampman Award) was published in 1999 by Beach Holme. His eighth collection, Hypothesis, was released by House of Anansi Press in 2001, and a fourth chapbook, Runoff, in 2003 from Viola Leaflets.
His poems, essays and book reviews have been published in more than eighty magazines and anthologies across Canada and in the United States, Australia, and the United Kingdom. He was co-editor of Arc: Canada's National Poetry Magazine from 1990 to 2003, and now lives in Victoria, BC, where he edits The Malahat Review and is poetry editor for Winnipeg's Signature Editions.
John Barton's works copyright © to the author.