Tom Wayman : Biography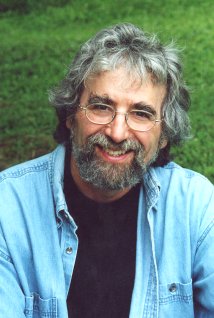 Photo credit: Jeremy Addington
Tomm Wayman was born in 1945 in Hawkesbury, Ontario, a pulp mill town on the Ottawa River. When he was 7 his family moved to Prince Rupert, a fishing and pulp mill town on the B.C. coast just south of the Alaska Panhandle. Wayman's father was a pulp mill chemist. In 1959, the family moved to Vancouver, B.C., where Wayman finished high school, and attended the University of B.C. He graduated in 1966 with a B.A. in Honors English. During his undergraduate years Wayman worked as a journalist on the Vancouver Sun, and on the UBC student newspaper The Ubyssey (of which he was editor-in-chief in 1965-66).
In 1966 Wayman went to southern California for graduate work, receiving an M.F.A. in English and writing from the University of California at Irvine. He subsequently worked at a range of manual and academic jobs in Colorado, Ontario, Michigan, and Alberta, as well as British Columbia. He has been writer-in-residence at the University of Windsor, University of Alberta, Simon Fraser University, University of Winnipeg and most recently (1996) University of Toronto. His latest teaching stints were for Okanagan University College in Vernon and Kelowna, B.C. (1990-91, and 1992-95), the Kootenay School of the Arts in Nelson, B.C. (1991-92, 1995-1998, 2000-2002), Kwantlen University College (1998-2000), and the University of Calgary (2002-present).
Poems
Wayman has published seventeen collections of his poems, most recently My Father's Cup (2002; shortlisted for the Governor General's Award) and High Speed Through Shoaling Water (2007). A collection of his essays was published in 1983, and another, A Country Not Considered: Canada, Culture, Work, appeared in 1993. A play of his, "The Parts Yard," was produced in the 1984 DuMaurier Festival of Plays in Vancouver.
Two collections of Wayman's short fiction appeared in 2007: a collection of short stories, Boundary Country, and a collection of novellas, A Vain Thing.
As well, Wayman edits anthologies, including East of Main: An Anthology of Poems From East Vancouver (with Calvin Wharton; 1989) and Paperwork, an anthology of contemporary U.S. and Canadian poems about daily employment (1991). For many years Wayman was interested in people writing about their own workplace experiences, and about how their jobs affect their lives after work. He was a co-founder of the Vancouver Industrial Writers' Union, a work-writing circle, and has participated in a number of labor arts ventures.
Since 1989 Wayman has been the Squire of "Appledore", an estate in the Selkirk Mountains of southeastern B.C. He raises flowers and vegetables, which he tries to keep the deer from eating. He drives a Nissan Pathfinder 4 x 4, which he enjoys very much. He likes to cross-country ski, and his canoe is an Old Town Discovery 16. In summer he occasionally can be found paddling slowly up Slocan Lake or the Slocan River.
Tom Wayman's works copyright © to the author.