Eddy Yanofsky : Biography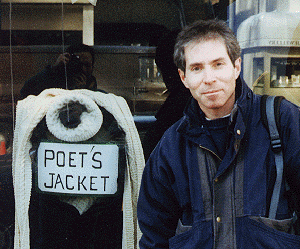 Eddy Yanofsky was born in 1951 in Montreal, moved to Toronto in 1981. He is a poet and short story writer, and his first collection of Poetry, In Separate Rooms, was a chapbook published by Gesture Press in 1990.
He won the Gwendolyn MacEwen Memorial Award for New Canadian Poets in 1991, and works at the University of Toronto Bookstore where he is one of the programmers of its renowed reading series.
Eddy Yanofsky's works copyright © to the author.