David Waltner-Toews : Biography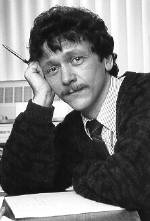 David Waltner-Toews is a poet, essayist, fiction-writer, veterinarian, epidemiologist, husband, and father of two grown children. In his professional job, he specializes in diseases people share with animals (called zoonoses) through food, water or the environment, and is known internationally for developing community-based ecosystem approaches to health.
Poems
A Mennonite Winnipeger by birth, he is currently a professor in the Department of Population Medicine at the University of Guelph. He is author or half a dozen published books of poetry and three of non-fiction, as well as author or co-author of more than 60 peer-reviewed scholarly papers. He is founding president of the Network for Ecosystem Sustainability and Health (www.nesh.ca), and has been principle collaborator on ecosystem health research and development projects in Canada, the Peruvian Amazon, Central America, East Africa and Nepal.
He life-long vocation is to discover the "real-life" stories that can help people find sustainable and convivial ways to live on this planet, a kind of narrative therapy for a dysfunctional species.
David Waltner-Toews' works copyright © to the author.