Paul Vermeersch : Biography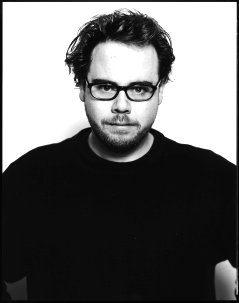 Photo credit: Bruce McNeil
Paul Vermeersch is a Toronto-based poet and editor of Insomniac Press's new poetry imprint 4:AM Books. His poems have appeared in journals and magazines in Canada, the US, and Europe. His first full-length collection of poems Burn (ECW Press, 2000) was a finalist for the 2001 Gerald Lampert Memorial Award for the best English language poetic debut in Canada.
Poems
In 1998 he founded the I.V. Lounge Reading Series, where he continues to curate and host readings on a regular basis. His anthology The I.V. Lounge Reader (Insomniac Press) was published in 2001 to critical acclaim. His most recent poetry collection is The Fat Kid (ECW Press, 2002).
Paul Vermeersch's works copyright © to the author.