Betsy Struthers : Biography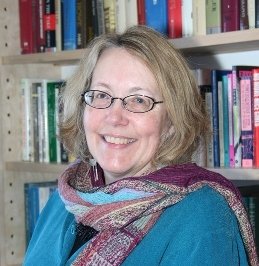 Photo credit: Ray Saitz
Betsy Struthers was born and raised in Toronto, and has lived in Peterborough, Ontario, since 1977. As well as eight books of poetry, she has published three novels and was co-editor (with Sarah Klassen) and contributor to Poets in the Classroom, a collection of essays on workshopping poetry written by members of the League of Canadian Poets.
She was President of the League from 1995 to 1997 and also served as chair of its Feminist Caucus and Education committees. She has been a juror for the Canada Council and Ontario Arts Council; the City of Regina, Saskatchewan Book Awards; the CBC/Tilden/Saturday Night/ poetry award; the Milton Acorn People's Poetry Award; the Harperprints Chapbook Competition (North Carolina Writers' Network); and the Gerald Lampert Memorial Award.
Struthers's poetry has been praised for its narrative clarity, distinctive voice, and erotic play of language; she received the Pat Lowther Memorial Award for the best book of poetry by a Canadian woman in 2004 for Still; the Silver Medal as runner-up for the Milton Acorn People's Poetry Award in 1994 for Running Out of Time; and was short-listed for the Arthur Ellis Best First Novel Award in 1993 for her mystery Found: A Body.
She has receive two Canada Council grants for writing literature as well as several Ontario Arts Council Writers' Reserve grants. She has read her work from coast to coast in Canada, in Australia, and in North Carolina; her poems and fiction have been published in many anthologies and literary journals; she has taught workshops in both poetry and fiction to students of all ages from kindergarten to adults from British Columbia to Labrador. Struthers works as an editor for Broadview Press, an academic publisher based in Peterborough.
Betsy Struthers's works copyright © to the author.