Linda M. Stitt : Biography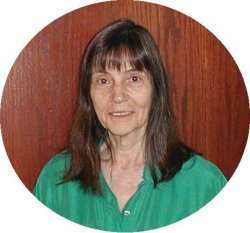 Photo credit: Paula Stitt
Linda M. Stitt writes:
My mother read poetry to me when I was in her womb and I emerged, I am told, in Huntsville, Ontario, crying in iambic pentameter. With the encouragement of my parents, I was composing verses as soon as I could talk.
I was educated in Georgetown and Toronto and lived for many years in Thunder Bay, where I began the process of what Carl Sagan described as "matter coming to consciousness".
The exploration continues even now that I have exceeded my shelf life and surpassed my best before date.
In view of the fact that my work has been known,
on occasion, to rhyme,
I consider myself an anachronism
in my own time.
Linda M. Stitt's works copyright © to the author.