Andrew Steinmetz : Biography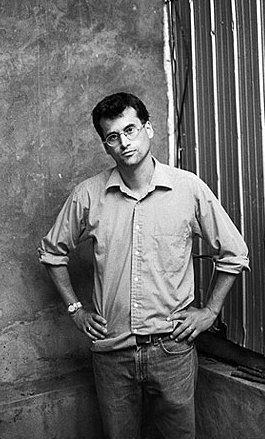 Andrew Steinmetz was born in Montreal in 1965. He is the author of a memoir, Wardlife: The Apprenticeship of a Young Writer as a Hospital Clerk ( Véhicule Press) and a collection of poetry, Histories (Signal Editions, Véhicule Press). He is a frequent contributor to Books in Canada and the Montreal Review of Books.
As a singer-songwriter, he performed and recorded with Weather Permitting and Good Cookies — two independent rock bands. He holds a Masters of Library and Information Sciences from the Université de Montréal as well as a Masters of Arts in English Literature from the University of Toronto. Presently he is the editor of Esplanade Books, the fiction imprint Véhicule Press.
Andrew Steinmetz's works copyright © to the author.