Carolyn Smart : Biography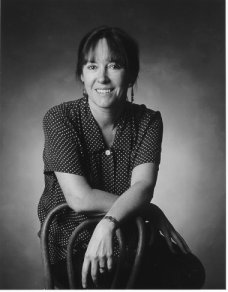 Photo credit: Sparks Studio
Carolyn Smart was born in England and moved with her family to Ottawa where she grew up within the diplomatic community of Rockcliffe Park. Sent to boarding school on the coast of Sussex, England, at the age of 11, she began writing short stories to escape the loneliness and dislocation she experienced, and found she was truly happy when involved in the creation of fictional lives. Coming back to Canada, she moved to Toronto for high school and began writing poetry when she discovered the poetry of Leonard Cohen and e.e. cummings.
Her first poem was published when she was 17 in an anthology called Vibrations, edited by Gage publishing and intended for study in schools. She continued to publish throughout her years at the University of Toronto where she majored in English Literature and Far Eastern Religion.
Poems
Upon graduation, she worked in publishing at Doubleday Canada and then at Macmillan's of Canada, where she worked with Gwendolyn MacEwen, Don Coles and Tom Wayman on their collections of poetry, and with Hugh MacLennan and Dennis Lee as a publicist.
Moving to Winnipeg for two years, she began work with the provincial government, editing the Manitoba Budget Address and organising interprovincial conferences for the office of the Premier.
Back in Toronto she continued studying poetry with Joe Rosenblatt and Pier Giorgio di Cicco, and gave her first public reading in 1977. She worked at various part-time jobs including selling clothes at the Eaton Centre and freelance copy-editing. Her first Canada Council grant enabled her to begin writing full-time in 1979 and her first collection of poetry was published in 1981.
Moving to the country north of Kingston in 1983 with her husband Kenneth de Kok, she continues to write and teaches both on-line for Writers In Electronic Residence and -- since 1989 -- as director of Creative Writing at Queen's University. Kenneth and Carolyn have two sons, travel as much as they can, and have an extensive organic garden.
Carolyn Smart's works copyright © to the author.