Peter Dale Scott : Biography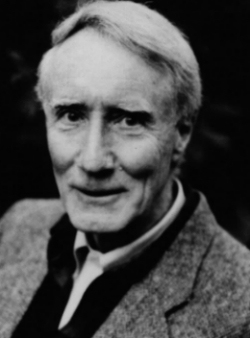 Photo credit: Daidie Donnelley
Peter Dale Scott, a former Canadian diplomat and English Professor at the University of California, Berkeley, is a poet, writer, and researcher. He was born in Montreal in 1929, the only son of the poet F.R. Scott and the painter Marian Scott. He is married to Ronna Kabatznick; and he has three children, Cassie, Mika, and John, by a previous marriage to Maylie Marshall.
His prose books include The War Conspiracy (1972), The Assassinations: Dallas and Beyond (in collaboration, 1976), Crime and Cover-Up: The CIA, the Mafia, and the Dallas-Watergate Connection (1977), The Iran-Contra Connection (in collaboration, 1987), Cocaine Politics: Drugs, Armies, and the CIA in Central America (in collaboration, 1991, 1998), Deep Politics and the Death of JFK (1993, 1996), and Deep Politics Two (from JFKLancer, 1995).
Poems
His chief poetry books are two volumes of his projected trilogy Seculum: Coming to Jakarta: A Poem About Terror (1989), Listening to the Candle: A Poem on Impulse (1992). In addition he has published Crossing Borders: Selected Shorter Poems (1994). Minding the Darkness, to be published by New Directions in Fall 2000, forms the concluding volume of his poetic trilogy Seculum.
An anti-war speaker during the Vietnam and U.S.-Iraq wars, he was a co-founder of the Peace and Conflict Studies Program at UC Berkeley, and of the Coalition on Political Assassinations (COPA).
His poetry has dealt with both his experience and his research, the latter of which has centered on U.S. covert operations, their impact on democracy at home and abroad, and their relations to the John F. Kennedy assassination and the global drug traffic. The poet-critic Robert Hass has written (Agni, 31/32, p. 335) that "Coming to Jakarta is the most important political poem to appear in the English language in a very long time."
Peter Dale Scott's works copyright © to the author.