Libby Scheier : Biography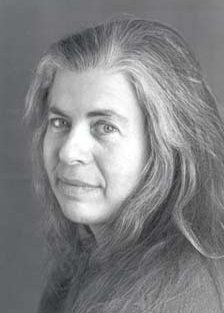 Photo credit: Paul Till
Libby Scheier, May 31, 1946 - November 14, 2000
Born in Brooklyn, New York, Libby Scheier was educated at Sarah Lawrence College (BA 1968, areas of concentration: French, philosophy); and at State University of New York at Stony Brook, (MA in English 1971).
She held several offices in The Writers' Union of Canada &mdash: Ontario Representative and National Council member, 1986-88, and Chair, Rights and Freedoms Committee, 1988-89. At P.E.N. International (Canadian Centre, English-Speaking), she was a Member, Writers-in-Prison Committee. She also belonged to the League of Canadian Poets; Modern Language Association; and the Canadian Union of Educational Workers.
She moved to Toronto in 1975 after living in France, California, and Israel. She died in Toronto in 2000.



SEE: Legacy LIBBY SCHEIER 1946-2000 by Ellie Kirzner in Now Magazine, NOV 30 - DEC 6, 2000, VOL. 20 NO. 13
Libby Scheier's works copyright © to The Estate of the Author.