Armand Garnet Ruffo : Biography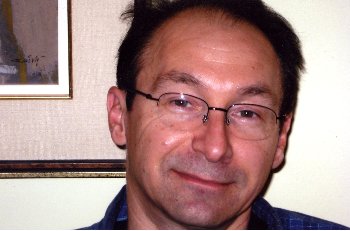 Photo credit: Armand Garnet Ruffo
Armand Garnet Ruffo's work is strongly influenced by his Anishinaabe (Ojibway) heritage. Born in Chapleau, northern Ontario, his roots extend to the Biscotasing branch of the Sagamok First Nation and the Chapleau Fox Lake Cree. Widely anthologized, he is the author of At Geronimo's Grave (Coteau Books) winner of the Archibald Lampman Award, Opening In The Sky (Theytus Books), and the acclaimed creative biography Grey Owl: the Mystery of Archie Belaney (Coteau Books).
Poems
Also a scholar who specialize in Indigenous peoples' literatures, he has written and published widely on the subject, which includes editing (Ad)dressing Our Words: Aboriginal Perspectives on Aboriginal Literature (Theytus Books), and co-writing the entry on Aboriginal poetry and prose for The Cambridge History of Canadian Literature (Cambridge U Press). In addition to writing poetry, he also works in theatre and film and recently directed a feature film adaptation of his CBC award winning play "A Windigo Tale." He is currently completing a book length creative exploration of the life and work of the acclaimed Ojibway painter Norval Morrisseau. He lives in Ottawa and teaches at Carleton University.
Armand Garnet Ruffo's works copyright © to the author.