Harold Rhenisch : Biography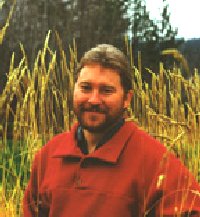 Harold Rhenisch graduated from the Department of Creative Writing, the University of Victoria in 1980. He is the author of more than seven poetry books. He is the editor of the book review quarterly, The Milestones Review; a publisher of chapbooks; and Arts columnist for the 100 Mile Free Press.
Poems
He has won several poetry prizes, including the Rosalind Hewlett Petch Memorial Prize in Creative Writing (1990), the Confederation Poetry Prize (1991), the B.C. and Yukon Community Newspaper Association Award for Best Arts and Culture Writing (1996). He has been runner-up (poetry) in 1995, 1996, 1997 of the CBC/Tilden/Saturday Night Literary Competition.
Harold Rhenisch's works copyright © to the author.