D. C. Reid : Biography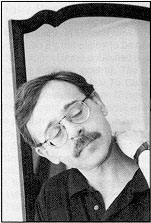 Photo credit: Linda Brock
Dennis Colin Reid was born in Calgary in 1952. His first collection of poetry, The Women Who Surround Me was published by Ekstasis Editions in 1991. This was followed by two other collections of poetry: Open 24 Hours (1997, Broken Jaw Press) and Love and Other Things That Hurt (1999, Black Moss Press).
Reid has also published a non-fiction book, How To Catch Salmon (1995, Orca), and a novel, The Knife Behind The Gills (1995, Ekstasis Editions).
His poems and stories have appeared in most Canadian magazines.
He is a past B.C. Representative for the League of Canadian Poets, and a past President of the Federation of B.C. Writers.
D. C. Reid's works copyright © to the author.