John Reibetanz : Biography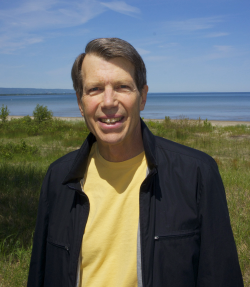 John Reibetanz has published eight collections, and his poems have appeared in such magazines as Poetry (Chicago), The Paris Review, The Walrus, and The Fiddlehead. He lives in Toronto and teaches English and creative writing at Victoria College. A finalist for both the National Magazine Awards and the Re-Lit Awards, John has given readings of his poetry in major cities all across Canada. He has won prizes in the annual national competitions sponsored by Vallum and by The Fiddlehead, and has won first prize in the international Petra Kenney Competition. His latest work is in Hidden Treasures (ekphrastic poems on the art of Peter Cserhati, Rufus Books, 2012) and Afloat (Brick Books, 2013).
Poems
John Reibetanz's works copyright © to the author.