John Pass : Biography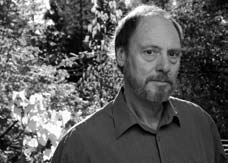 Photo credit: Keith Shaw
John Pass was born in 1947 in Sheffield, England and has lived in Canada (in Calgary, Winnipeg, Coquitlam, Vancouver and on the Sunshine Coast) since 1953. He has a BA in English from the University of British Columbia (1969) and taught at Capilano College (now Capilano University) in Sechelt and North Vancouver from 1975 to 2007.
Eighteen volumes (books and chapbooks) of his work have been published and his poems have appeared in numerous magazines and anthologies in Canada, the US, the UK, Ireland and the Czech Republic. In 1988 he won the Canada Poetry Prize, an international competition sponsored by Canada/India Village Aid. His poetry has won awards from The League of Canadian Poets, The BC Federation of Writers and BC Cultural Services, and has been nominated for National Magazine Awards and The Pushcart Prize. He was Visiting Poet at Brigham Young University in Utah in 1990 and a mentor in 1997 at Otherwords, the Writing & Publication Workshops of the BC Festival of the Arts.
Poems
In 2001 Pass won the Gillian Lowndes Award for significant achievement by a Sunshine Coast Artist. He has served as editor/mentor to poets at The Banff Centre for The Arts, as Guest Writer at The Sage Hills Writing Experience, and on juries for The Malahat Review Long Poem Prize, The Butler Prize, The Dorothy Livesay Award and The Governor General's Literary Award for Poetry. He has read at literary festivals across Canada, including the Ottawa International Writers Festival, The Sunshine Coast Festival of The Written Arts and the Whitehorse Poetry Festival. He has also read abroad at venues in the US, England and, most recently, at universities and festivals in the Czech Republic. He was the recipient in 2002 and 2009 of senior arts awards from the Canada Council.
Central to Pass's oeuvre are a linked quartet of books pulling the personal into focus through our culture's largest lenses: classical, Christian, Romantic, and modern/post-modern. The first and third volumes in this series, The Hour's Acropolis (Harbour Publishing, 1991) and Water Stair (Oolichan Books, 2000) were shortlisted for The Dorothy Livesay Poetry Prize (BC Book Prizes). Water Stair was shortlisted for the Governor General's Literary Award in Poetry. Stumbling in The Bloom (Oolichan Books, 2005) won the Governor General's Award in 2006.
Pass's most recent book, crawlspace (Harbour Publishing, 2011) won the 2012 Dorothy Livesay Poetry Prize.
With his wife, writer Theresa Kishkan, John Pass lives on 8.5 acres of forest, garden and orchard near Sakinaw Lake on BC's Sunshine Coast, where they built a house, raised three children, and run High Ground Press, specializing in the letterpress printing and publication of poetry broadsheets.
John Pass' works copyright © to the author.