John Oughton : Biography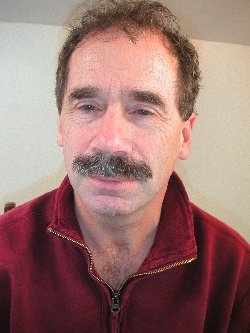 Photo credit: John Oughton
John Oughton was born in Guelph, Ontario in 1948. In 1959-61, he lived in Egypt and Iraq while his father worked for the World Health Organization. After high school, he attended Glendon College and then the main campus of York University, completing a BA and MA in English, and studying with a number of worthy writers: Irving Layton, Miriam Waddington, Eli Mandel, Frank Davey, Hédi Bouraoui, William Gardner.
In 1973-74, he lived in Kyoto, Japan. Returning to Canada, he worked for Coach House Press, briefly for the Charlottetown, PEI newspaper The Guardian-Patriot and in communications for York University and the accounting firm then named Deloitte Haskins + Sells.
During this period, he twice attended the Jack Kerouac School of Disembodied Poetics (summer writing school) at Naropa Institute in Boulder, Colorado, where he worked with Allen Ginsberg, Anne Waldman, Robert Duncan, William Burroughs, and others. Active as a free-lance literary journalist, he wrote an episode for the original Degrassi Junior High TV show, and has published over 300 reviews, interviews and articles in Books in Canada, Quill & Quire, and other periodicals. He now teaches English at Centennial College in Toronto, and runs a micro-mini press, Sixth Floor, which produces chapbooks (no unsolicited submissions, please).
John Oughton's works copyright © to the author.