George Murray : Biography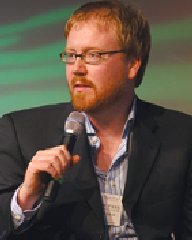 Photo credit: John W. MacDonald
George Murray's four books of poetry include The Rush to Here (Nightwood, 2007), The Hunter (McClelland & Stewart, 2003), and The Cottage Builder's Letter (M&S, 2001). He has been widely anthologized and has published poems and fiction in journals and magazines such as Alphabet City, Antigonish Review, B&A, Backwards City Review, Capilano Review, Contemporary Verse, Descant, Fiddlehead, Globe and Mail, Grain, Iowa Review, Jacket, London Magazine, LRC, Mid-American Review, Nerve, New American Writing, New Quarterly, New Welsh Reveiw, nthposition, Ontario Review, Painted Bride, Pequod, Prairie Fire, Prism International, Radical Society, Rampike, Slope, and others in Canada, the United States, Australia, and Europe.
George is also a reviewer for several publications, including the Globe and Mail. He is former Poetry Editor for the Literary Review of Canada and is a contributing editor for several journals and magazines, including Canadian Notes & Queries, The Drunken Boat, and Maisonneuve. He has been short listed for the Atlantic Poetry Prize, won the 2003 New York Festivals Radio and Television Award for Best Writing for his poem "Anniversary: A Personal Inventory" (commissioned by CBC Radio), and been nominated for a Pushcart Prize (2003). In 2006 he won a PIP Gertrude Stein Award in Innovative Poetry. He has also won awards from the Canada Council for the Arts, the Ontario Arts Council, and the Toronto Arts Council.
He currently sits on the boards of directors for One Little Goat Theatre Company (NYC/Toronto) and the Writers Alliance of Newfoundland Labrador. He has been on the part-time poetry faculty at New School University in New York City and formerly taught at Humber College in Toronto. Currently, George Murray is the editor of the popular literary website Bookninja.com and is working on translations and a novel.
George Murray's works copyright © to the author.