Erin Mouré : Biography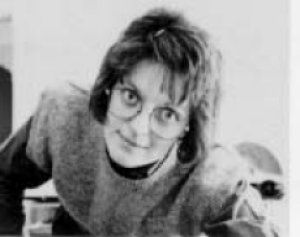 Erin Mouré, originally from Calgary, wrote her first collections of poetry in Vancouver — Empire, York Street House of Anansi, 1979; nominated for Governor General's Award; Wanted Alive House of Anansi, 1983), and Domestic Fuel House of Anansi, 1985, Pat Lowther Prize.
Since 1985 she has lived in Montreal, where she published: Furious House of Anansi, 1988, (Governor General's Award), WSW (West South West) Véhicule, 1989, QSPELL award) and Sheepish Beauty, Civilian Love Véhicule, 1992).
A selected poems, The Green Word, appeared from Oxford University Press Canada in 1994. Her most recent work, Search Procedures, appeared from House of Anansi (Toronto) in 1996 and was a finalist for the Governor General's Award.
A Frame of the Book, also known as The Frame of a Book, appeared in spring, 1999 from House of Anansi, and a book-length poem called Pillage Laud, appearrd in late 1998 in a special book edition from Moveable Type (Toronto).
She has also published four chapbooks: The Whisky Vigil (Harbour, 1981), Excess (Pocket Edition, 1988), Visible Spectrum (pomflit, 1992) and Search Procedures, or Lake This (disOrientation, 1993).
Erin Mouré works as a freelance editor, translator, and communications specialist in Montreal. She has previously led short workshops on poetry and poetic practice in Banff, Montreal, St. John's, Sydney Nova Scotia, Kingston, Fredericton, Calgary, Fort Collins Colorado, Santa Barbara California, and has taught supervision and management skills, communications practices, and strategic planning in both corporate and educational settings. She also occasionally teaches Creative Writing (Poetry) at Concordia University in Montreal.
Erin Moure's works copyright © to the author.