Kim Morrissey : Biography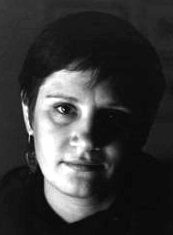 Photo credit:
Kathleen Morrissey
Kim Morrissey's first book, Batoche, (published by Coteau Books) was an equal co-winner (with Lorna Crozier and Patrick Lane) of the Saskatchewan Writers Guild Poetry Manuscript award in 1987, judged by Gwendolyn MacEwen and D. G. Jones. It also won third prize in the CBC National Literary Contest that year, and is now in its fourth printing.
Her black comedy about Freud, Dora: A Case of Hysteria, (Nick Hern Books) was one of the first plays workshopped at the Saskatchewan Playwrights Centre, with director Steven Gregg, and produced by Steven Gregg at Regina's Wheatland Theatre in 1987. Since then, it has been produced in Canada, America, Australia, Britain and Germany and is a suggested text for the Open University in England. Clever As Paint: the Rossettis in Love (published by Playwrights Canada Press) premiered in London, England, and was a theatre choice for The Guardian. She has written critically-acclaimed documentaries and dramas for both CBC and BBC Radio, and was a commissioned writer on BBC's political satire sketch show WeekEnding (also broadcast on the World Service).
Poems
In addition to writing, Morrissey has taught creative writing, served as writer-in-residence in Saskatchewan schools, and lectured on Play Analysis at Rose Bruford College for Drama (London, England). She is a founding member of the Saskatchewan Playwrights Centre, and is one of the original members of the Poets Coterie (which includes fellow Coteau Books writers Brenda Niskala, Bill Klebeck, Craig Grant, and Susan Andrews Grace).
Kim Morrissey's works copyright © to the author.