Sheila Martindale : Biography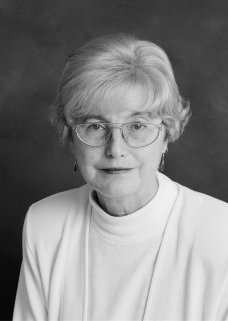 Photo credit: Michael Mullan
Sheila Martindale was born and educated in England, and immigrated to Canada in 1966. She lived in and around Montreal until 1977. During the October Crisis in 1970 her house was searched and ransacked by a delegation consisting of a soldier, a policeman and a QPP officer, since she happened to be in an area where the FLQ terrorists were suspected of having their headquarters. When the Parti Quebecois came to power and the English language was outlawed, she moved her family to saner territory in Ontario.
She has been divorced once and lived as a single parent of four children for many years. She remarried in 1986 and almost immediately became a widow. She is married again now, and lives in a century-old farmhouse in Southwold Township, Elgin County, Ontario.
To support her habit of writing, she has had a variety of occupations, working in retail, in the school system, for a variety of not-for-profit organizations, and perhaps most memorable - in a glue factory. She is planning her retirement from all such activities, and hopes to spend a lot more time on her poetry.
Sheila Martindale's works copyright © to the author.