Alice Major : Biography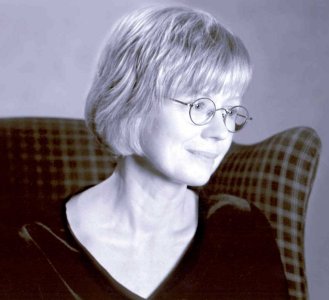 Alice Major emigrated from Scotland at the age of eight, and grew up in Toronto before coming west to work as a weekly newspaper reporter in central British Columbia. She has lived in Edmonton, Alberta since 1981.
She has published six collections of poetry and one novel for young readers. Her poems have also appeared widely in literary periodicals such as the Antigonish Review, Arc, CV2, Descant, The Fiddlehead, Grain, Orbis (U.K.), Other Voices, Poetry Canada Review, Prism, Quarry, Queen's Quarterly, Room of One's Own, and Stand Magazine (U.K.). Her work has also appeared in a variety of anthologies.
She reads her work frequently at many venues across Canada. She has also read in Britain at the University of Leeds, and in Australia at the Varuna Writers Centre in Katoomba and the NSW Writers Centre.
Her work has been broadcast a number of times on the CBC's "Alberta Anthology." Other performances include the Time Capsule project (for Edmonton's Symphony Hall), and a Gala Performance for the Global Arts & Culture Symposium at the University of Alberta. (The last event was directed by Veronica Tennant)
She has taught numerous sessions for schools and young writers' conferences in Alberta on writing poetry. She has been creative writing instructor for the Lakeland College Summer Program and writer-in-residence at Grant McEwen Community College in Edmonton.
She has been an active volunteer on behalf of literary and arts organizations such as:

The League of Canadian Poets - A member of the national council for eight years, including two years as president (2000-2002)
Writers Guild of Alberta - A member of various committees and president for 1994-95
Edmonton Arts Council - A board member for four years, chair of the arts peer review jury 1998-99 and 1999-2000; and chair of the council for 1999-2000
City of Edmonton - Member, peer review jury to award municipal grants-in-aid, 1995-6
The Books Collective - a founding member of this Edmonton publishing collective from 1991-96
She has a BA (English, history) from Trinity College, University of Toronto, and earns her keep as a freelance writer specializing in utility issues.
Alice Major's works copyright © to the author.