Malca Litovitz : Biography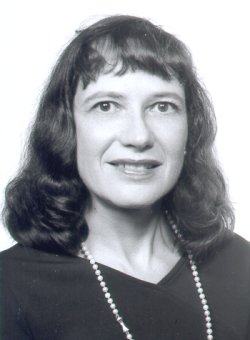 Photo credit: Dale Studio
Malca Litovitz
November 7, 1952 - July 18, 2005
She was born 7 November 1952 in Hamilton, Ontario.
Her education was at New College, University of Toronto, B.A., 1974; McMaster University, Hamilton, Ontario M.A., 1975; University of Toronto, Ph.D. in English (all but dissertation), 1979; and University of Toronto, B.Ed., 1980.

She had several grants: University of Toronto Open Fellowship; Dalley Fellowship; New College Scholarship. She has a working knowledge of French, Latin, and German.
Part-Time Employment was as : a Writer, Ontario Institute for Studies in Education, 1973; Youth Leader, Opportunities for Youth Program, Federal Government,1973-74; Tutorial Leader, McMaster University, 1974-75; Sessional Lecturer, Ryerson Polytechnical University, 1977-78; Don and Graduate Teaching Assistant, University of Toronto, 1975 -79; Bibliographer, Ontario Ministry of the Environment, 1979; Copy Editor, Hamilton Magazine, 1980; Teacher, Grade 13 English, Toronto Board of Education, 1980; English Instructor, Centennial College, 1980-1982.
Poems
Full-Time Employmentwas as : a Teaching Master, DeVry Institute of Technology, Toronto, Ontario, 1980-1988; Professor, School of English Studies, Seneca College of Applied Arts and Technology, 1988 - Present.
Associations include : Society for Technical Communications; Canadian Association of Teachers of Technical Writing; IEEE Professional Communications and Social Implications of Technology Societies; Advisory Board, Seneca College, Corporate Communications; Canadian Society for Cooperative Education; Canadian Public Relations Society; Public Relations Society of America; Professional Development Committee, Seneca College; College Quarterly Advisory Board; TIPS Editorial Board; The League of Canadian Poets (Full Member); The Modern Language Association; Parchment Editorial Board.
Malca Litovitz died on July 18, 2005. In her honour, Seneca College "has established a prize in creative writing, to be awarded each year to a Seneca College student who most demonstrates Malca's qualities of creativity, commitment, and artistic excellence."
Malca Litovitz's works copyright © to the Malca Litovitz Estate.