Noah Leznoff : Biography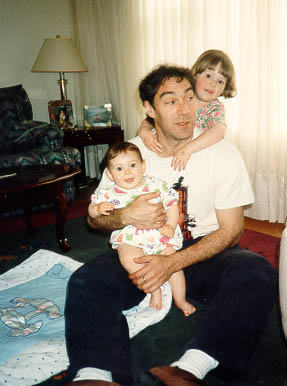 Photo credit: M. E. O'Brien
Noah Leznoff was born in Montreal and lived in Florida for five years before returning to Canada in 1986. His work first appeared in the four-writer collection Mad Angels and Amphetamines (Insomniac Press, 1994), and, that year, received Honourable Mention for the First Annual Bronwen Wallace Award.
His prose poem, "Joe's Holiday" (included here), won First Prize in the 1994 Blood and Aphorism Short Fiction Contest. Noah currently lives in Markham, Ontario with his wife and two daughters. Why We Go To Zoos was published in 1997 by Insomniac Press.
Poems
Noah Leznoff's works copyright © to the author.