Kevin Irie : Biography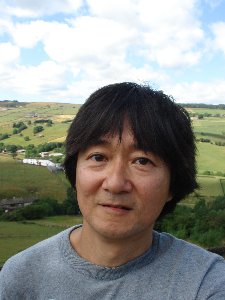 Kevin Irie is a third-generation Japanese-Canadian. Born in Toronto, he is a lifelong resident of the downtown neighbourhood known as Little Italy. He attended University College at the University of Toronto where he obtained an M.A. in English Literature.
His poetry has been published in periodicals and anthologies in Canada, England, Japan, the United States and Australia, been translated into Spanish, Japanese, and French, and has been broadcast on CBC Radio.
Poems
He is the author of four books: Burning The Dead, The Colour of Eden, a finalist for the City of Toronto Book Award, Dinner at Madonna's, and Angel Blood: The Tess Poems, which was longlisted for national The Relit Award in Poetry. He won first prize in the 2000 poetry competition in Rice Paper, Asian Canadian Arts and Culture. He was also a finalist for the CBC Literary Award in Poetry, 2008.
Kevin Irie's works copyright © to the author.