Bill Howell : Biography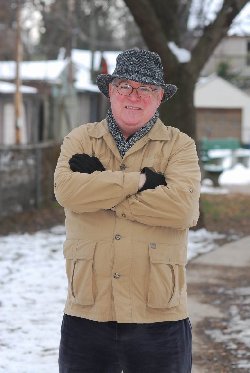 Photo credit: Trevor Black
Bill Howell, one of the original Storm Warning poets, has had an award-winning literary career spanning four decades. Howell has four collections of poetry: The Red Fox (McClelland & Stewart, 1971), In A White Shirt (Black Moss, 1982), Moonlight Saving Time (Wolsak & Wynn, 1990) and Porcupine Archery (Insomniac Press, 2009). Ghost Test Flights, a chapbook, was published in 2008 by Rubicon Press in Edmonton. He has lived in Toronto for more than half his life.
Poems
Bill's writing has appeared in literary journals and anthologies across Canada, in the United Kingdom and the United States. He has recent work in Antigonish Review, Canadian Literature, Descant, Event, Literary Review of Canada, Magma (UK), Malahat Review, New Quarterly, New York Quarterly, Nthposition (UK), Rampike, and The Best Canadian Poetry in English, 2008.
Howell was born in Liverpool, England, in 1946. He grew up in Halifax, Nova Scotia, and has a BA in English from Dalhousie University. He was a network CBC Radio Drama producer-director for almost three decades, 23 years as a Program Executive Producer. Based in Toronto, travelling to: Halifax, Winnipeg, Regina, Calgary, Edmonton, Ottawa, Yellowknife, Victoria, Vancouver, Charlottetown, New York, Pittsburgh, Washington. Air Farce, Johnny Chase, CBC Playhouse, Sussex Drive, CBC Stage, Nightfall, Sunday Matinee (Canadian Free Theatre, Playing For Keeps), The Mystery Project (Midnight Cab, Clean Sweep, Peggy Delaney, The Old Guy). His plays have garnered multiple ACTRA and international awards. (See CBC Program Archives.) This lifetime of working in dramatic dialogue echoes through his poetry and serves him well for readings.
Bill Howell's works copyright © to the author.