Phil Hall : Biography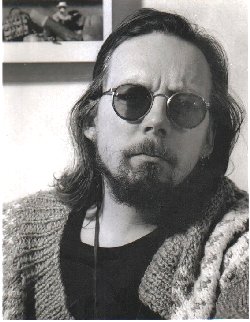 Photo credit: Lawrence Morey
Phil Hall was born in 1953 and raised on farms in the Kawarthas region of Ontario. He attended the University of Windsor in the 70s, where he received an MA in English and Creative Writing.
His first book, Eighteen Poems, was published in Mexico City in 1973.
Since then he has published numerous books of poems (six of them with Brick Books), four chapbooks, and a cassette of labour songs. He is also a publisher of broadsides and chapbooks under his Flat Singles Press imprint. '
Trouble Sleeping (2000) was nominated for the Governor General's Award for poetry in 2001.
Hall has taught writing and literature at York University, Ryerson University, the Kootenay School of Writing, and many colleges. He has been poet-in-residence at the University of Western Ontario, the Kingston Writer's Workshop, Sage Hill Writing Experience (Sask.), The Moosejaw Festival of Words, and elsewhere.
He currently teaches a poetry workshop at George Brown College, and Canadian Literature at Seneca College, both in Toronto.
Over the years, he has collected two full decks of random playing cards from the streets, as well as many found photographs. He is learning to play clawhammer banjo.
Phil Hall's works copyright © to the author.