Catherine Graham : Biography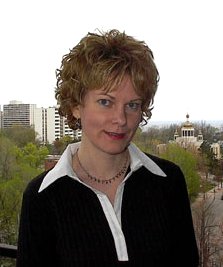 Photo credit: Kristan Graham
Catherine Graham, writer, educator and creativity consultant, was born in Hamilton, Ontario. She holds a Masters' degree in creative writing from Lancaster University in England. Her poems have been anthologized internationally, published on CBC's Sounds Like Canada website, broadcast on BBC Radio Ulster and she is included in The White Page / An Bhileog Bhan: Twentieth Century Irish Women Poets. After living for years in Northern Ireland, she now lives in Toronto, Ontario. In addition to teaching Elements of Poetry at Sheridan College, Catherine teaches creative writing at McMaster University and the University of Toronto where she was nominated for an Excellence In Teaching Award.
Catherine is the creator of Words@work: Metaphor as Problem-Solver, an innovative workshop for businesses and organizations. Clients include: GlaxoSmithKline, York University, Sobey School of Business and the University of Toronto. Visit www.catherinegraham.com for more.
Catherine Graham's works copyright © to the author.