Gary Geddes : Biography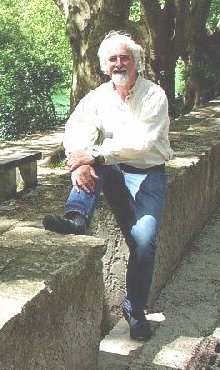 Photo credit: Walter Ballach
Gary Geddes was born in Vancouver, B.C. in 1940 and, except for a four-year sojourn in the prairies as a child, was resident on the west coast until 1963, gillnetting, driving water-taxi, working at the B.C. Sugar Refinery, completing a degree in English and Philosophy at U.B.C. and teaching for a year on Texada Island. After completing a postgraduate Diploma in Education at Reading University in the U.K, followed by the M.A. and Ph.D. in English at University of Toronto, he taught English briefly at the University of Victoria (1972-1974). He taught English and Creative Writing widely throughout Canada to support his passion for writing, but mainly at Concordia University in Montreal from 1978-1998, after which he was given an honorary three-year visiting appointment as Distinguished Professor of Canadian Culture in the Center for Canadian-American Studies at Western Washington University in Bellingham.
In addition to writing and editing more than thirty-five books of poetry, fiction, drama, non-fiction, criticism, translation and anthologies, Geddes has been very active in promoting other Canadian writers. He was founding-editor of a series of critical monographs called Studies in Canadian Literature (Copp Clark / McGill-Queens). He reviewed poetry regularly for the Globe & Mail and started several publishing companies, including Quadrant Editions and Cormorant Books, famous for its ethnic and literary titles, including Nino Ricci's Lives of the Saints, José Leandro Urbina's Lost Causes, and John Asfour's When the Words Burn: Modern Arabic Poetry in Translation. His best-known anthologies, 20th-Century Poetry & Poetics and 15 Canadian Poets (both from Oxford) have gone into numerous editions, have had an enormous impact on the teaching and writing of poetry in Canada.
Geddes has lectured and performed his work in China, Japan, Indonesia, Hong Kong, the Philippines, Chile, Costa Rica, Nicaragua, the United States, England, Ireland, Scotland, The Netherlands, Belgium, Germany, Israel and Palestine. His work has been translated into Dutch, Chinese, Spanish, Portuguese, Italian and French, broadcast several times on CBC and BBC radio, and performed on stage. His national and international awards include the E.J. Pratt Medal, the National Poetry Prize, the Americas Best Book Award in the 1985 Commonwealth Poetry Competition, the Writers' Choice Award, National Magazine Gold Award, Poetry Book Society Recommendation (U.K.) the Archibald Lampman Prize (twice), and the Gabriela Mistral Prize in 1996 for service to literature and the people of Chile (awarded simultaneously to Nobel laureates Octavio Paz and Vaclav Havel and to Ernesto Cardenal, Rafael Alberti, and Mario Benedetti). His archives have been purchased and housed in the National Library, Ottawa.
Gary Geddes lives at French Beach on Vancouver Island. His "return" to BC in 1998 is celebrated in his floating memoir, a non-fiction book called Sailing Home: A Journey Through Time, Place and Memory (HarperCollins, 2001), which became a coast-to-coast bestseller in Canada. Other books about British Columbia include Rivers Inlet (1972), Skookum Wawa: Writings of the Canadian Northwest (1975) and Vancouver: Soul of A City (1986) His most recent book of poems is Skaldance (2004) and he has just completed a non-fiction work about an ancient Asian voyage to the Americas, The Kingdom of Ten Thousand Things (HarperCollins, forthcoming January 2005).
He can be reached at 975 Seaside Drive, RR2, Sooke, B.C., V0S 1N0 (250-646-2460, phone or fax; or, gedworks@islandnet.com) or through his literary agent, Kathryn Mulders (phone: 250-383-2002; fax: 250-383-2402; or, kmulders@shaw.ca).
Gary Geddes's works copyright © to the author.