John Donlan : Biography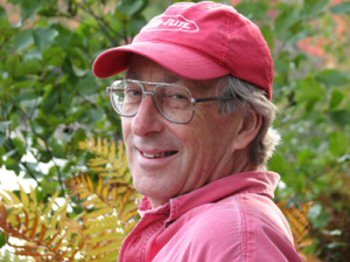 Photo credit: Miriam Clavir
John Donlan, a native of Baysville in Ontario's Muskoka region, is a poetry editor with Brick Books and a former reference librarian at the Vancouver Public Library.
His poems and reviews have appeared in anthologies and leading journals in Canada, the United States, and Iran, and he has read his poems and led writing workshops in schools, libraries, universities and art galleries in Canada and the United States.
Poems
His collections of poetry are Domestic Economy (Brick Books, 1990, reprinted 1997), Baysville (House of Anansi, 1993), Green Man (Ronsdale Press, 1999), and Spirit Engine (Brick Books, 2008). He is also the author of A Guide to Research @ Your Library (Ontario Library Association/Vancouver Public Library, 2002).
Education :
Master of Library and Information Science, University of Western Ontario, 1974. Bachelor of Arts, Laurentian University, 1968


John Donlan's works copyright © to the author.