Desi Di Nardo : Biography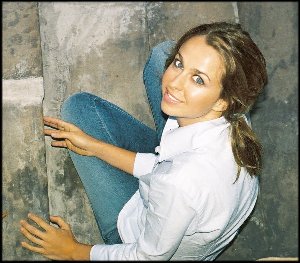 Photo credit: Mass Noce
Desi Di Nardo was born in Toronto and has lived in the Annex all her life. Her first poem, 'Rainbird in the Annex' was printed in the Fireweed Millennium Double Issue in 2001 and was later featured in Poetry on the Way on the Toronto Transit Commission in 2006. Her poetry has been published by numerous journals such as the Literary Review of Canada, The Toronto Review of Contemporary Writing Abroad, Canadian Woman Studies/les cahiers de la femme, Lichen, Black Bear Review, Rampike, and 13th Moon.


She has written book reviews and articles for the Literary Review of Canada,and the The National Post. Desi's work was also selected to be performed at the National Arts Centre in Ottawa for International Women's Day and printed in A Celebration of Women in the Arts Chapbook. Desi has worked as an on-air television host and writer and now also works as an English professor.
Desi di Nardo's works copyright © to the author.