Mary di Michele : Biography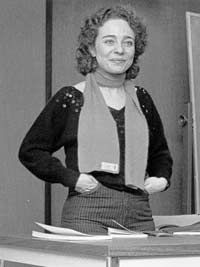 Mary Di Michele was born in 1949 in Lanciano, Italy. In 1955 she and her family emigrated to Canada.
In 1972, she received her B.A. in English literature from the University of Toronto, and in 1974, she received her Master's in English and creative writing from the University of Windsor.
Poems
She has done freelance writing work for Toronto Life, Poetry Toronto and the Toronto Star, and is the author of a number of published works, including two novels and many books of poetry. She has won a number of awards for her work, and currently teaches creative writing at Concordia University in Montreal.
Mary di Michele's works copyright © to the author.