M. E. Csamer : Biography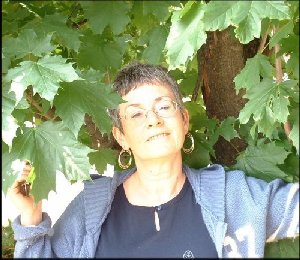 Photo credit: F&J Woods, photographers
M. E. Csamer was born in a small community north of Toronto. She has been writing since childhood and began serious publication in the mid 1980's. Since then she has been widely published in Canadian literary magazines, with over a hundred appearances from coast to coast. Her first collection Paper Moon appeared from watershedBooks in 1998.
Csamer is a former board member of The ArtBar poetry reading series in Toronto. She has served on the Book and Periodical Association's Freedom of Expression Committee. She was Ontario representative for the League of Canadian Poets in 2003, moving then to Treasurer, and then Vice President. In September 2004, Csamer took over the Presidency, as the League struggled with financial difficulties, revamping its systems and program delivery. She continues in her second term as the League prepares to celebrate its 40th anniversary in 2006.
Poems
Csamer's latest collection, Light is what we live in, is an exploration of light as both physical presence and emotional metaphor. The first section for which the book is named, is a sequence of fifteen small pieces responding to a group of family photographs. The rest of the collection tracks light through the seasons of the year and the stages of a life. The death of the poet's mother figures largely.
The mother of two grown daughters, Csamer lives in Kingston, Ontario with her husband Steve.
M.E. Csamer's works copyright © to the author.