Lorna Crozier : Biography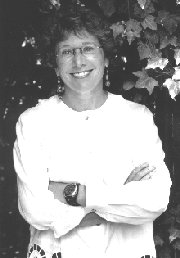 Lorna Crozier was born in 1948 in Swift Current, Saskatchewan. She attended the Universities of Saskatchewan, Regina and Alberta, where she received an M.A. in 1980. She has taught creative writing at the Banff School of Fine Arts, the Saskatchewan Summer School of the Arts, The Red Deer College Writers on Campus Program, the Sechelt Summer Writing Festival, and the Sage Hill Writing Experience. She has also worked as a high school English teacher and as a reviewer and arts show host for CBC radio.
In 1980 she was the writer-in-residence at the Cypress Hills Community College in Swift Current; in 1983, at the Regina Public Library; and in 1989 at the University of Toronto. She has held short-term residences at the Universities of Toronto and Lethbridge and at Douglas College. Presently she lives near Victoria, where she is teaching in the Writing Department at the University.
Poems
Her books include: Inside Is the Sky (Thistledown Press, 1976); Crow's Black Joy (NeWest Press, 1979); Humans and Other Beasts (Turnstone Press, 1980); No Longer Two People, co-written with Patrick Lane (Turnstone Press, 1981); The Weather (Coteau Books, 1983); The Garden Going On Without Us (McClelland & Stewart, 1985, reprinted 1986 and 1987), Angels of Flesh, Angels of Silence (McClelland & Stewart, 1988, rpt. 1989), Inventing the Hawk (McClelland & Stewart, 1988, rpt. 1993), Everything Arrives at the Light (McClelland & Stewart, 1995), and A Saving Grace: The Collected Poems of Mrs. Bentley (McClelland & Stewart, 1996).
Lorna Crozier's works copyright © to the author.