John Robert Colombo : Biography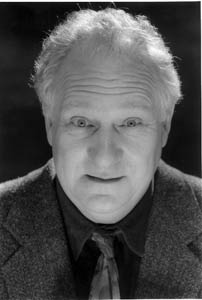 Photo credit: Ace Osmer
John Robert Colombo
I am pleased that the University of Toronto is sponsoring this website because I regard Toronto as my home town and the University of Toronto is my alma mater. Although I was born elsewhere in Ontario, I studied Philosophy and English at University College, University of Toronto. I graduated in 1959 and spent one year enrolled in the School of Graduate Studies. I was lucky and privileged in my education. My generation (5T9) was one of the last generations of undergraduates to experience the four-year honours programs in the Humanities, and one of the last generations to be instructed by full professors rather than by teaching assistants. When I recall those years, the brilliant scholars Northrop Frye and Marshall McLuhan come to mind. When I arrived on campus, I had already enjoyed a short career as a private printer. On campus I blossomed as an editor of college and university publications. I was able to work part-time throughout the academic year and over the summer months as an editorial assistant at the University of Toronto Press where I observed closely the publishing spirit of Eleanor Harmon, Francess Halpenny, Harold Bohne, and Marsh Jeanneret. After that training I was able to move effortlessly into an editorial position at The Ryerson Press (still known as The Mother Publishing House!) and, after that, to work as an editor-at-large with half a dozen other publishing houses including McClelland & Stewart in its "glory years."
Poems
While still on campus, I staged the city's first organized series of literary readings at The Bohemian Embassy, founded by impresario Don Cullen, first at St. Nicholas Street and years later at The Harbourfront, the forerunner of its national and international reading series and festival. I also experimented with running a private press, issuing pamphlets and booklets under the imprint of The Hawkshead Press. I was the first newcomer to be added to the editorial board of The Tamarack Review, and for two decades I was associated with that professional, non-profit literary quarterly. One day in Toronto I met Gordon Sinclair, Lister Sinclair, and Nathan Cohen.
Nowadays I take particular pleasure in proving Canadians to be a quotable people, in demonstrating the existence of a native fantastic literature, and in documenting the supernatural and paranormal heritage of the country.
So far in this account I have contributed some three hundred words about my writing career, and I did it without once mentioning the word "poetry." As a high-school student I began to compose poems in an attempt to resolve the paradoxes of life. On campus the activity was encouraged by Robert Finch, James Reaney, Douglas Grant, and Milton Wilson, often in off-hand remarks. Throughout the 1960s I identified myself as a "poet and editor," but before the decades was out I grew weary of the connotations of the designation "poet." I gradually withdrew from reading circuits and writing circles, feeling I had little to say to students in high schools and community colleges, and growing weary of listening to fellow poets obsessed with shop talk or preoccupied with academic tenure. Instead I made a marked contribution to a wide reading--and browsing--public through the researching and writing and sometimes publishing a series of tomes of popular reference. The series began with Colombo's Canadian Quotations in 1974 and continues to this day with Colombo's Famous Lasting Words (2000). My professional motto as a Canadianist is the one uttered by a notable, turn-of-the-century Toronto editor who said, so succinctly, so memorably, "Canada only needs to be known to be great." The influence on my poetry of the insights and outlooks of many poets may be noted. Among them are A.M. Klein, F.R. Scott, and Louis Dudek on the national front; globally, the poets are Walt Whitman, Rainer Maria Rilke, and Zbignew Herbert. Like so many other sentient beings throughout the world, I am much affected by the writings of the Russian philosopher P.D. Ouspensky and the teachings of the Greek-Armenian G.I. Gurdjieff. The poems I write are the ones that I most yearn to read--and rarely recite. Their themes include the paradoxes of life, a celebration of the novelties of Canadiana, the spirit of found poetry, neo-surrealism, the shift from ironic to mythic imagery, aphoristic utterance, etc. For me, at least, poetry constitutes an "early warning system" for those concerns that lurk around the corner, reside over the horizon, or threaten to impinge on consciousness.
See also: Biography at Colombo & Company
John Robert Colombo's works copyright © to the author.