Christopher Wiseman : Biography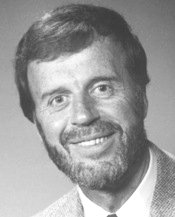 Christopher Wiseman was born in Hull, England, just before the second World War, the outbreak of which saw him evacuated to Scarborough on the Yorkshire coast. After the war, he moved to Manchester where he was educated at Manchester Grammar School and at Manchester City soccer matches. He served in the Royal Air Force, rather unwillingly, for two years between finishing high school and starting at Trinity Hall, Cambridge, where he was awarded a B.A. and M.A. in English, started writing and publishing, and played in goal for his College soccer team and the University second team.
In 1959 he was awarded a Fellowship in Creative Writing at the University of Iowa, where he wrote, started teaching university English courses, and met his greatest mentor (and, still, great friend) Donald Justice. In 1963 he returned to Britain, with his American wife Jean, and became one of the two founder members of the Department of English Studies at the University of Strathclyde in Glasgow, where he completed the first English Ph.D. at that institution, and was regular poetry reviewer for The Glasgow Herald and The Glasgow Review. Stephen and Jonathan, his two sons, were born near Glasgow in the mid-1960s.
Poems
In 1969, he accepted an offer to teach at the University of Calgary, where he was Professor of English until taking early retirement in 1997. In 1973, he started the Creative Writing programme at U. of C. and his writing students have published some sixty books over the years as well as winning many prizes including Governor-General's Awards for poetry. He coached soccer for many years in Calgary.
As well as having his poems published in over 80 literary journals and many anthologies in Canada, Britain and the U.S., Christopher Wiseman has published 8 collections of poetry, an academic study of the Orkney poet Edwin Muir, and many literary articles and reviews. He has twice won the Government of Alberta Poetry Prize, as well as the Writers' Guild of Alberta poetry Prize, and been given an Alberta Achievement Award for services to the literary arts. He was Founding Vice-President, and later President of the Writers' Guild of Alberta, and has done much jury work in Alberta and for the Canada Council. He has taught in many Creative Writing courses in Canada and England, and given several hundred readings from Victoria to St. John's in Canada and in many universities, colleges and schools in Britain. He was poetry editor of ARIEL (A Review of International English Literature) for more than 20 years, and has worked in other editorial capacities. In 1993 he was a Hawthornden Fellow. His papers are lodged in Special Collections in the University of Calgary Library.
Christopher Wiseman still lives in Calgary where he writes, reads, edits, listens to all sorts of music, and watches as much soccer and hockey as he can.
Christopher Wiseman's works copyright © to the author.