Susan McMaster : Biography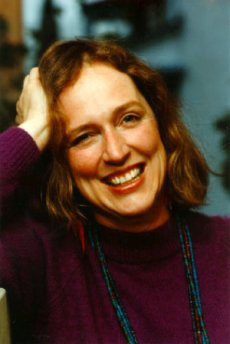 Susan McMaster's midlife memoir, The Gargoyle's Left Ear: Writing in Ottawa (Black Moss, 2007) offers memories of growing up as a poet in a Capital town under the shadow of the Peace Tower gargoyles — whose gaze has stimulated her to undertake such projects as "Convergence: Poems for Peace", which brought poetry and art from across Canada to Parliament Hill in 2001 — and offers insights into the rich Ottawa literary community. Her 7th collection, Until the Light Bends (Black Moss) was shortlisted for both the Ottawa Book Award and the Archibald Lampman Poetry Award.
She has performed and recorded across Canada with First Draft, SugarBeat, and Geode Music & Poetry, and on such national shows as Morningside, As It Happens, Richardson's Roundup, WordBeat, and GO! Susan was founding editor of the national feminist magazine Branching Out, and edits such volumes as Waging Peace: Poetry and Political Action, Dangerous Graces: Women's Poetry on Stage, and Siolence: Women, Violence and Silence. Her new book, Along Crossing Arcs: The Alzheimer Poems, is forthcoming from Black Moss Press in fall 2009.
Related Activities
Founding editor of the national feminist magazine Branching Out (1973-80), McMaster has served on the editorial boards of ARC and Quarry magazines, and as head of the Feminist Caucus and the Freedom of Expression committees of the League of Canadian Poets (LCP). As a founding member of the intermedia group First Draft, she performed across Canada in the eighties (Banff Centre, "Morningside," AKA Gallery, etc.), and published and recorded her wordmusic with them. Her poetry script Dangerous Graces: Women's Poetry on Stage (later published as a book) was presented at the Great Canadian Theatre Company (composer Andrew McClure); her wordmusic script Dark Galaxies was workshopped at the National Arts Centre Atelier (comp. McClure). Her poems and song lyrics, set by composers Andrew McClure, David Parsons, John Armstrong, Quinn Redekop, and Mike Essoudry, as well as Giles and Huebener, have been performed and recorded by such groups as Open Score, Exposure, and Girigonza (contemporary); and Ear-Lick, Wild Culture, and Time Crush (jazz); Carnivocal (sound poetry); and for theatre at the NAC atelier, Arts Court, the Great Canadian Theatre Company, and the Easy Street Productions Poetry in the Park series.
Among recent activities, the May 2008 issue of Ygdrasil: A Journal of the Poetic Arts , is dedicated to poems selected from McMaster's work from 1981 to the present, and includes her commentaries. In October 2008, Susan was the Ottawa poet for the national event Random Acts of Poetry and in November 2008, she hosted a Black Moss Press night with poets Marty Gervais, Betsy Struthers, John B. Lee, Roger Bell, and Ronnie R. Brown at the TREE reading series, at Artscourt in Ottawa, with musical guests the Ralph Mercredi Jazz Quartet (Alrick Huebener, Dave Finlayson, Louis Allard, and David Fraser). This year, Susan is the guest editor for the upcoming Canadian issue of the literary magazine SugarMule, available in summer 2009.
Founding editor of Vernissage, the magazine of the National Gallery of Canada, where she worked for many years, she is now a full-time poet and editor. Susan is a member of the League of Canadian Poets, The Writers Union of Canada, the Writers' Federation of Nova Scotia, and PEN (Canada). She and her husband, Ian, live in Ottawa, and summer on the Bay of Fundy, Nova Scotia, and on Lac Vert, Quebec.
Susan McMaster's works copyright © to the author.