Dave Margoshes : Biography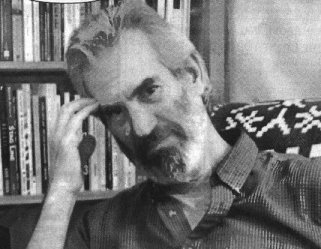 Photo credit: Myek O'Shea
Dave Margoshes is a fiction writer and poet who lives in Regina. His most recent books are Purity of Absence, a collection of poetry, published by Beach Holme Publishing in 2001, and I'm Frankie Sterne, a novel, published by NeWest Press in 2000.
Other books include a novella, We Who Seek: A Love Story; four short story collections, Small Regrets, Nine Lives, Long Distance Calls and Fables of Creation; and two volumes of poetry, Walking at Brighton and Northwest Passage. He's also the author of a biography, Tommy Douglas: Building the New Society, and a much-used resource book for middle readers, Saskatchewan, part of Grolier's Discover Canada series.
Poems
Margoshes won the $5,000 Stephen Leacock Prize for Poetry in 1996. Other poetry awards include second prize in the League of Canadian Poets' National Poetry Contest in 1991 and second prize in the the Saltwater poetry contest in 1997.
His stories have appeared in numerous anthologies, including four times in the Best Canadian Stories volumes.
He's had stories and poems published in dozens of magazines, in Canada and the United States, had work broadcast on CBC, and given readings across the country. He's taught creative writing at the University of Regina and led creative writing workshops at various locations, and for various age groups, and been involved with the Writers in Electronic Residence program, which links professional writers with high school students via computer. In 1995-96, he was writer in residence in Winnipeg.
He's lived in Vancouver, Calgary and a number of American cities.
Dave Margoshes's works copyright © to the author.