Pat Lowther : Biography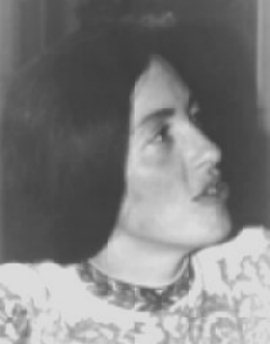 Pat Lowther, born Patricia Louise Tinmuth in 1935, grew up in North Vancouver and spent her life on the west coast. She was reading and composing poetry at an early age: her first published poem appeared in the Vancouver Sun when she was ten years old.
She married Bill Domphousse in 1953, and they had two children, Katherine and Alan, before separating in 1957. Patricia Domphousse started to take her writing more seriously at this time, submitting work to literary journals and poetry contests, taking creative writing courses, and introducing herself and her poems to the poetry community.
Poems
In 1963, she married Roy Lowther, with whom she shared political and poetic interests. They had two daughters, Beth and Christine.
In 1968, Pat Lowther's first collection, This Difficult Flowering, was published by Very Stone House, a small poetry press operated by Seymour Mayne and Patrick Lane. Lowther's precision with image and language earned her work praise, and anticipation of greater work.
In 1972, The Age of the Bird, an unbound portfolio in a signed edition of 150 copies, was published by Allan Safarik and Brian Brett at Blackfish Press. This long poem expressed Lowther's concerns for South American revolutionary politics, and included a poem for Pablo Neruda, an important political and inspirational figure for Lowther.
In the early '70s Pat Lowther's work earned her an appreciative audience, and her stature as a poet grew. Her poems were being anthologized, she was on the Canada Council grant list, she League of Canadian Poets, and was teaching Creative Writing at the University of British Columbia. Her domestic life, however, was complicated and weighed down by poverty and unhappiness. Friends encouraged her to leave her destructive marriage, a personal revolutionary act which she was unable to complete.
In 1974, Milk Stone was published by Borealis Press, and, with these sensuous poems of love, of motherhood, of the essence of human nature, Pat Lowther's reputation was confirmed. By 1975, a new collection of poems, A Stone Diary, had been accepted for publication by Oxford University Press.
In late September 1975, Pat Lowther disappeared; her body was discovered three weeks later in Furry Creek, near Squamish, British Columbia. Roy Lowther was convicted of her murder in June 1977. He died in prison in 1985.
A Stone Diary was published by Oxford in 1977. Three years later, a collection of early and unpublished poems, in a special West Coast Review edition entitled Final Instructions, was compiled by Dona Sturmanis and Fred Candelaria.
The loss to her family and friends is immeasurable, and the loss to Canadian literature was widely acknowledged. In The Dictionary of Canadian Biographies, Hilda Thomas suggests that Pat Lowther's death "robbed Canadian poetry of one of its most vital and visionary poets." In 1980, the League of Canadian Poetsestablished the Pat Lowther Award, an annual prize to honour a new book by a Canadian woman poet.
Pat Lowther's works copyright © to the Pat Lowther Estate.