Carole Glasser Langille : Biography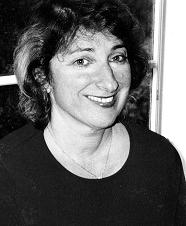 Photo credit: Writers Federation of Nova Scotia
Carole Glasser Langille is originally from New York City, where she studied with the poets John Ashbery and Carolyn Forche among others. Carole now lives in Black Point, Nova Scotia with her family.
Poems
She has taught Creative Writing at Mount Saint Vincent University, Writing for the Arts, and the Nova Scotia College of Art and Design, and has given poetry workshops at the Maritime Writer's Workshop, the Community of Writers in Tatamagouche, and at the University of Alberta, where she also gave a workshop on writing for children.
Please see Writers' Federation of Nova Scotia for biography.
Carole Glasser Langille's works copyright © to the author.