Fiona Tinwei Lam : Biography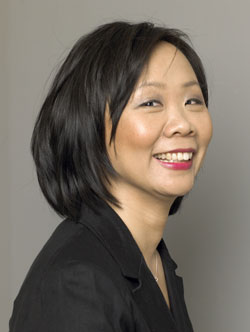 Fiona Tinwei Lam was born in Paisley, Scotland and emigrated to Canada with her family as a young child. She studied political science and law (B.A.(UBC), LL.B.(Queen's University), LL.M.(University of Toronto)). She worked briefly as a lawyer and law teacher before obtaining an M.F.A. in creative writing at UBC. Fiona Tinwei Lam's first book of poetry, Intimate Distances, was a finalist for the City of Vancouver Book Award.
Her work has been included in over twenty anthologies including The Best Canadian Poetry in English 2010, In Fine Form: The Anthology of Canadian Form Poetry and Force Field: An Anthology of 77 BC Women Poets, and has also been twice featured on local transit as part of BC's Poetry in Transit. She is a co-editor of and contributor to the literary non-fiction anthology, Double Lives, published by McGill-Queen's University Press. Her second book of poetry, Enter the Chrysanthemum, came out in 2009. She edited The Bright Well, a collection of contemporary Canadian poetry about facing cancer, in 2011 with Leaf Press. Oolichan Books published The Rainbow Rocket, her first book for children, in 2013.
Fiona Tinwei Lam's works copyright © to the author.