Steven Heighton : Biography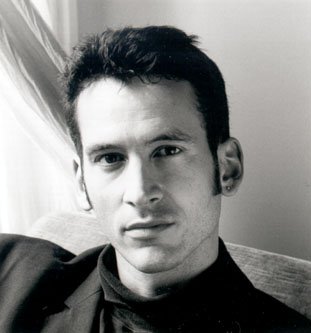 Steven Heighton is the author of nine books, including the short story collections Flight Paths of the Emperor and On earth as it is; the poetry collections Stalin's Carnival, The Ecstasy of Skeptics, and The Address Book; and the novels The Shadow Boxer—which was a bestseller in Canada and has also been published, along with the short story books, by Granta Books in Britain and Australia, by Houghton Mifflin in the USA (where it was named a Publishers' Weekly Book of the Year for 2002), and by Edizioni e/o in Italy—and Afterlands, which has appeared in six countries and was a New York Times Book Review Editors' Choice.
His work has been translated into Italian, French, Japanese, German, Turkish, Hungarian, Spanish, Russian, and Lithuanian; has been widely anthologised (see below); and has been nominated for the Governor General's Award, the Trillium Award, the Journey Prize, a Pushcart Prize, and Britain's W.H. Smith Award (best book of the year). He has received the Gerald Lampert Award (best first book of poetry); gold medals for fiction and for poetry in the National Magazine Awards; the Air Canada Award; and the 2002 Petra Kenney Prize. In addition, Flight Paths of the Emperor has been listed at Amazon.ca as one of the ten best Canadian short story collections.
He has also been active as a translator and teacher, and from 1988-1994 was editor of the literary journal Quarry Magazine. He was a fellow at the Cambridge Literary Seminars in 1997, the 2002-2003 writer-in-residence at Concordia University in Montreal, the Jack McLelland Writer-in-Residence at Massey College, University of Toronto, for spring 2004, a participating author in the American Movements II course for the University of New Orleans in April 2006, and an instructor at the Summer Literary Seminars in St. Petersburg, Russia, June 2007. He lives with his family in Kingston, Ontario, and has a website: www.stevenheighton.com.
Steven Heighton's works copyright © to the author.